Accounting and Financial Reporting

We offer a full range of traditional accounting services ranging from bookkeeping and general ledger assistance (monthly, quarterly or annually) to compiled, reviewed or audited financial statements.

Tax Planning and Return Preparation

We specialize in tax planning and preparation of individual, corporate (for-profit and not-for-profit), partnership, fiduciary, estate and gift tax returns. We utilize state of the art software in tax planning in order to provide our clients with comprehensive tax analyses. We prepare all our returns using professional tax preparation software on our in-house computer network.

Estate and Financial Planning

We assist other professionals in planning our clients' estates and life goals such as children's education. We often act as a client advocate during this process. We believe that our position as financial advisors enables us to interpret our clients' goals to other members of their professional team. This approach has proven to be of significant value to our clients and their other advisors.

Management Advisory Services

We assist management in resolving business issues, including but not limited to: forecasts and projections, securing financing for new or ongoing businesses, reviewing cash-flow situations, restructuring financial and management information systems, financial negotiations, as well as communication with outside agencies.

Computer Consulting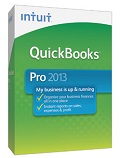 We have extensive experience in providing our clients with complete accounting and information systems. We can assist you in the evaluation of your existing systems, selection and installation of a new accounting system and follow-up training and support. We are familiar with many accounting packages including, but not limited to, QuickBooks. We are registered with Intuit as "QuickBooks Professional Advisors".

Interim Controller

We have the ability to work as an interim controller to help your business through a transition, or where you can not justify or afford a full-time professional. We can supervise monthly closings, annual reporting, design and implement financial systems, train and supervise accounting staff, prepare budgets, etc. This allows company principals to fully concentrate on their business.